numerous advantages
the best rates, a wide range, free reservations and no extra charges
you always book directly at the hotel
a better service and direct contact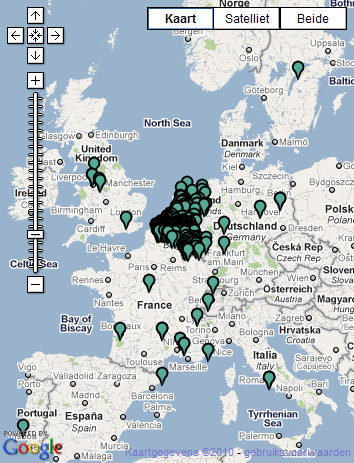 Until recently, this beautiful house was the home of the Verhaegen family. It was built in classic eighteenth-century style and has recently been tastefully and skillfully restored and converted by two interior designers into offices, a showroom for their business and an interiors shop, as well as a Hotel. Marc and Jan happily share the various parts of their home with visitors and guests. The elegant dining-room, restored to its original colour scheme, is on the ground floor. Next door is the lounge, whose mix of antique and contemporary furniture and furnishings give it an attractive atmosphere. Both rooms open onto a charming courtyard garden, inspired by Classical designs. The four guest bedrooms upstairs testify to the owners' marvellous design skills, effortlessly merging antique and modern, as well as some "home-made" pieces. This is a must for lovers of high-quality interior design and art, or simply for those looking to enjoy their surroundings!
More information
Astoria Hotel
Gent
With our 25 non-smoking rooms, ranging from classical rooms to luxurious rooms, we offer you the perfect choice for a most pleasant stay in Ghent.  During the morning we invite you for an extensive breakfast buffet in our winter garden. The hotel also offers a beautiful garden to relax in. Wi-Fi Internet access is available throughout the hotel to help you keep in contact with friends, family and work associates during your stay. A meeting room, suitable for seminars and workshops, with a capacity of up to 20 people is available on request.
Hotel Astoria is located on a walking distance from the St-Pietersstation and the historical city centre. Furthermore it is near the exhibition halls (Flanders Expo), museums (SMAK and Museum of Beautiful Arts), the faculties of the University of Ghent (RUG) and the ICC (International Congress Centre). Hotel Astoria is situated nearby the most important access roads of Ghent and offers free and private parking facilities. If you are planning to visit several cities in Belgium, than this hotel is the place to be. Within 30 to 40 minutes you can travel to other cities, such as Bruges, Antwerp, Brussels and others. In short: Hotel Astoria is the ideal "Home" to discover our beautiful city and its surrounding other Belgian art cities.
@import url(../rte/);
More information
| Available rooms | People | |
| --- | --- | --- |
| Classical Room with shower | 1 - 2 | Book now |
| Classical Room with bath | 1 - 2 | Book now |
| Classical+ Room with bath/shower | 1 - 2 | Book now |
| Comfort Room | 1 - 3 | Book now |
| Prestige Room with Jacuzzi | 1 - 3 | Book now |
| Relax Room with duo-Jacuzzi (2p) | 1 - 3 | Book now |
| Suite Bellevue with Jacuzzi and terrace | 1 - 3 | Book now |
Limited-Co Hotel
Gent
Hotel restaurant Limited.co Gent is a combination of a healthy restaurant which serves salads, pastas, fish- and meatdishes built on the principles to serve fresh and natural food, and a cosmopolitan hotel where peace and a relaxing environment are the main ingredients for a soothing stay. Located in the heart of Ghent, we are a step away from the centre of this cultural city. Please, do have a look at our site to discover more.
More information
| Available rooms | People | |
| --- | --- | --- |
| Limited (1-2 Persons) | 1 - 3 | Book now |
| Limited Suite (1-4 Persons) | 1 - 5 | Book now |
| Limited Loft (1-4 Persons) | 1 - 5 | Book now |